We are officially in draft season and for a lot of teams and players, that's the most exciting time of year.
For the players, they get to have a lifelong dream of theirs come true by hearing their names called on draft night. All the years of hard work and sacrifices paid off. Teams, the ones at the top of the draft, get to add another piece to their franchise in hopes it takes them a step forward to contending for championships.
One of those teams that is looking for that piece that could move them forward is the Oklahoma City Thunder.
They received some luck on Draft Lottery night and received the 2nd pick in the draft which excites the franchise and fans. It will give them an opportunity to draft one of the players who are seen as the prizes of this draft in Paolo Banchero, Chet Holmgren, or Jabari Smith Jr.
That isn't all though. That is only 1 of 4 picks they currently have on draft night. Will they use all 4 picks remains to be seen but for now, they indeed do have 4 picks. The 2nd, 12th, 30th, and 34th.
Having 4 picks gives any team a lot of options so it's not a bad problem to have. So who could they draft with those picks?
We know about the top 3 so there really isn't much need to talk about them. They will get to take one of the guys who are all worthy of the top pick.
It's the other picks where they have harder decisions to make. This isn't the deepest draft but there is still plenty of talent all over the board.
Who are those guys though?
Here are is one of the options they could have.
Ben Mathurin
6'6″ 210 LBS SG – Arizona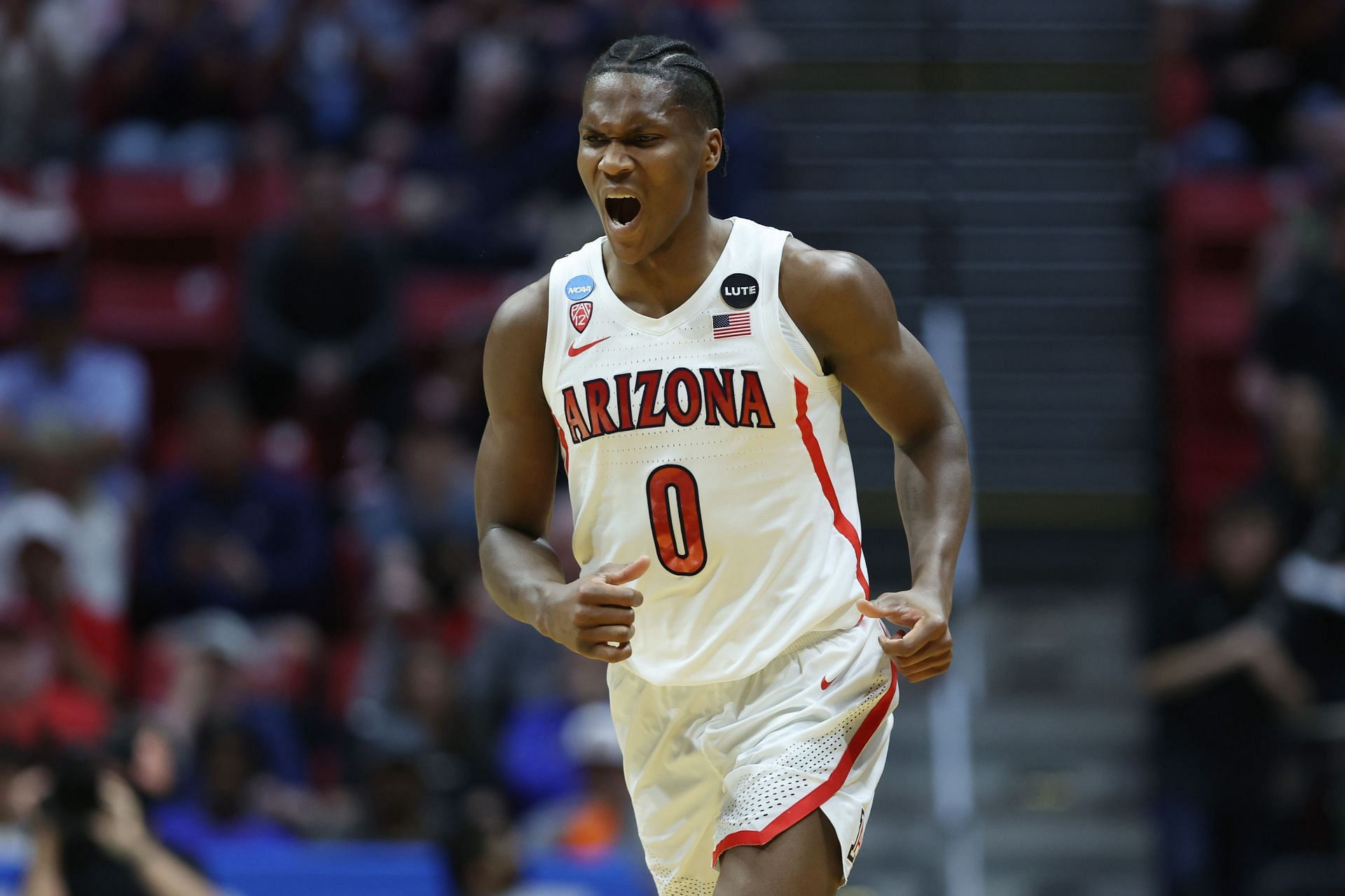 Getting Mathurin would take some maneuvering because he's projected to go in the top 10 and the Thunder sit at 12. They could technically take him at 2 but most don't see him as one of the top prospects so that's very unlikely.
The Thunder would have to to either see Mathurin drop, seems unlikely, or trade up to get him. Trading up is a legit option because the Thunder have assets to do so it's definitely a possibly though it's hard seeing it happen.
Lets talk about Mathurin though.
The PAC 12 Player of the Year is one of the best scorers and shooters in the draft and seems to be ready to make an immediate impact as soon as he's drafted. His offensive skillset overall is pretty high. He can score at a high level, is good scoring in off ball motions, which would be needed if he played with the Thunder,  he can handle the ball pretty well, and he's a really good athlete. Mathurin is also a pretty decent defender.
Although he is one of the best scorers and shooters in the draft, he can be a little streaky and take some bad shots. There were also times he would disappear from the offense. He did make up for it though by scoring in big spurts. His passing could use some improvement also and so could his defensive activity because sometimes he is unfocused and forget about his man.
All in all though, if he falls he'd be a steal and if they trade up he's be a perfect fit.
He even already has a head start working out with a member of the Thunder.
Lu Dort.
Both Mathurin and Dort are from Montreal and while speaking with him at the combine, Mathurin said he would love to play with fellow Canadians Dort and Shai Gilgeous-Alexander. He also said that he works out with Dort and the workouts gets really competitive. When asked if he would like SGA to join those workouts he responded by saying he'd love it but it wouldn't end well for SGA.
The Thunder would be really lucky to land a guy like Ben Mathurin.
Arizona's Ben Mathurin, probably my favorite player in the draft, speaks to @bso on the possibility of playing with fellow countrymen SGA and Lu Dort. Says he's been working out with Dort and that's the guy he's looking forward to guarding the most. pic.twitter.com/Nr9oogNFYX

— The Daniel Bell© (@BasketballGuruD) May 19, 2022