The NBA offseason is the proverbial gift that keeps on giving.
It's already sent shockwaves across the hoops landscape, with LeBron James heading west and DeMarcus Cousins joining the defending champs. Judging by the latest chatter on the rumor mill, the player movements are far from finished.
The latest round of updates shed light on Kawhi Leonard's trade market, Carmelo Anthony's future and the Miami Heat's inability to uncover potential trade partners.
Teams OK With Kawhi's Uncertainty?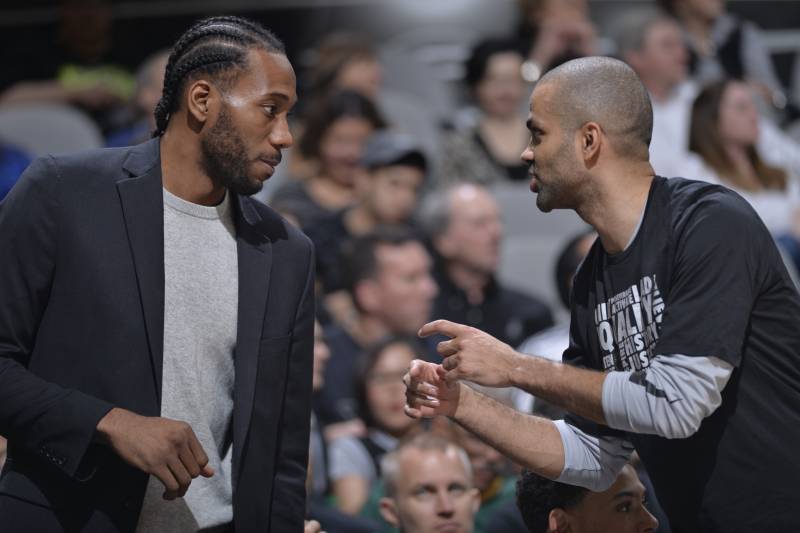 There are multiple layers to the Leonard/San Antonio Spurs saga that have left the disgruntled superstar stuck in the Alamo City nearly a month after his trade request leaked.

Because clubs can't contact Leonard directly, they're trying to make sense of several critical uncertainties. How healthy is he after a nagging quadriceps injury limited him to only nine appearances last season? And is the Los Angeles native dead set on heading home when he hits free agency next summer?

Those sound like questions that must be answered before any deal can take place, but that might not be the case.

"Nearly half a dozen GMs told Bleacher Report during the first weekend of the Las Vegas Summer League that they would trade for Leonard even without a guarantee he'll stay beyond next season," Bleacher Report's Ric Bucher wrote.

As Bucher noted, some clubs have found success by acquiring guys with undetermined futures and convincing them to stay. Paul George did so recently by re-signing with the Oklahoma City Thunder, and Chris Webber overcame initial hesitation to ink a seven-year deal with the Sacramento Kings in 2001.

"I wouldn't say we're all scared to death to make a deal because there's no chance he'll re-sign [with a team somewhere other than L.A.]," an Eastern Conference general manager told Bucher. "PG did. C-Webb did."

The Spurs, of course, must be willing participants in this. They apparently haven't reached that…

<!-comments-button-->