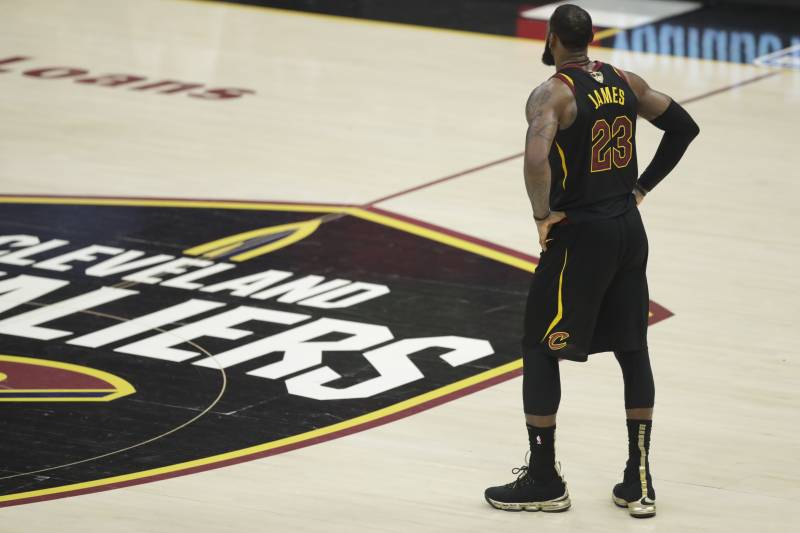 LeBron James is dominating another summer of headlines, and the latest NBA rumors indicate he is taking inventory of his options as free agency approaches.
James can opt out and join the open market, where he is sure to have plenty of suitors, which apparently includes some of the league's contenders. Meanwhile, there looks to be some possible deja vu with another NBA star in DeAndre Jordan, as a familiar franchise could look to swing a trade for the big man.
James is obviously the bigger fish, but the movement of both players would create major waves throughout the NBA. Recent buzz suggests it could come to fruition.
LeBron Looking Around
Not much definitive information has been reported regarding where James is leaning in his latest "decision," but he does seem to be checking in around the league to gather information.
James has friends around the NBA, and he is performing his due diligence before he takes the next step this offseason, which would be deciding whether to become an unrestricted free agent on July 1. At least this is according to one Eastern Conference general manager, per Mark Heisler of the Los Angeles Daily News.
"Meanwhile, LeBron is doing what we does—calling players on other teams he wants to play with," said the general manager.
James has every right to check in with fellow players and obviously has done so in the past when he spurned the Cleveland Cavaliers to play with good friend Dwyane Wade in Miami. With whom he might be discussing this time around is much more of mystery, as Wade was also a free agent back in 2010.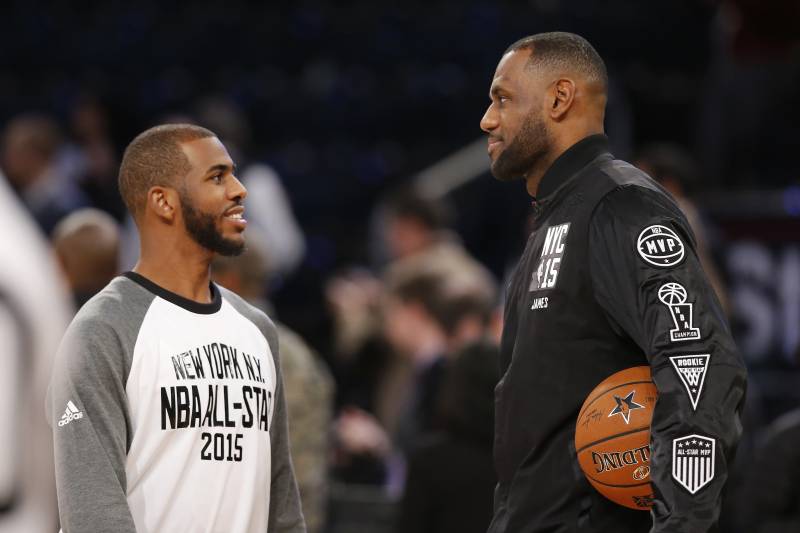 Chris Paul is another good friend of James, and he happens to play on the team that just finished with the best record in basketball and a game away from taking out the Golden State Warriors in the Western Conference Semifinals. The Houston Rockets are certainly an intriguing option, and they have made James a priority this offseason, per USA Today's Sam Amick.

As with adding a big-time player and contract in James to any team, there are obstacles. First, newly named MVP James Harden did not seem overly enthused with the idea, saying at the NBA Awards that Rockets do not need to make any changes to their current team to win a championship.

Secondly, Houston would need some serious maneuvering to accommodate James' contract. Clint Capela needs a new deal after his breakout season, and the team would likely have to give up a first-round pick or two for a team to take on the…

<!-comments-button-->