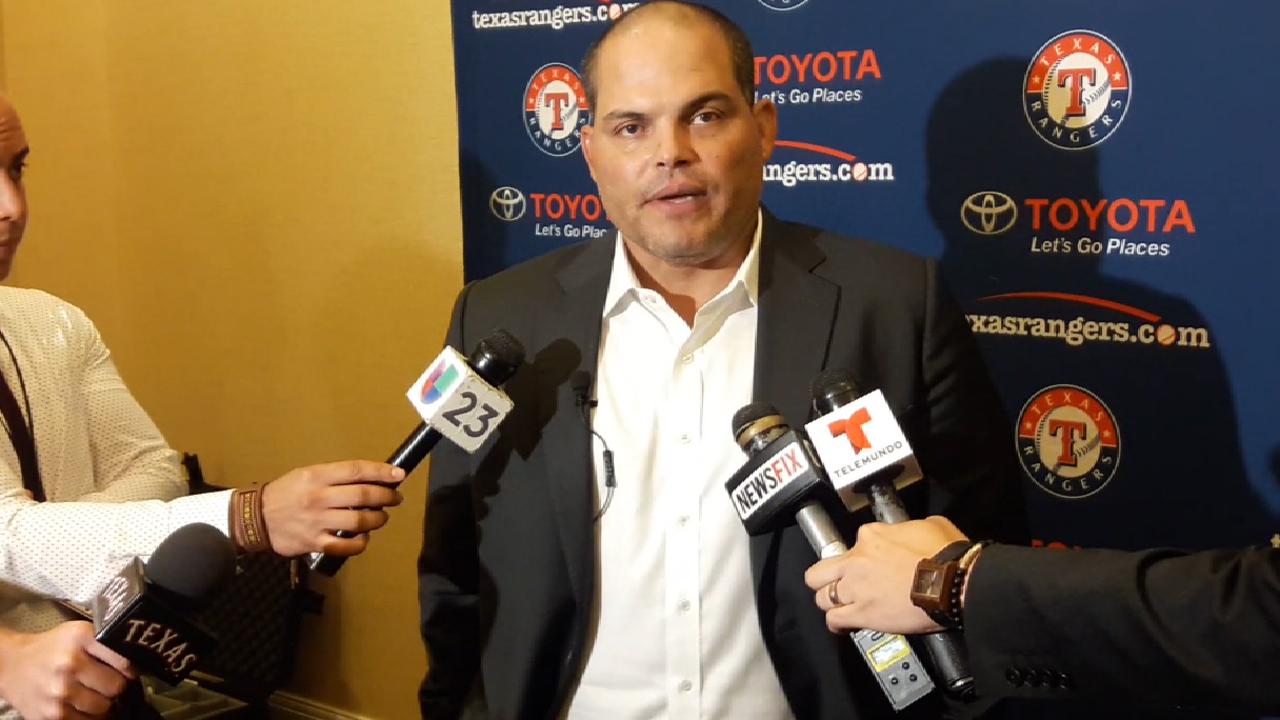 ARLINGTON — The Magnificent Seven was retired on Saturday in an encore performance worthy of Ivan Rodriguez's induction into the Hall of Fame two weeks ago.
Rodriguez's No. 7 jersey took its place on the façade of the upper deck in left field in ceremonies before the Rangers' game against the Astros. Rodriguez's symbolic jersey was hung alongside Nolan Ryan, Johnny Oates and Jackie Robinson as the four numbers retired by the Rangers.
"It's amazing," Rodriguez said. "This is a dream come true just like a dream came true a couple of weeks ago."
The difference was this ceremony was not held in a village in upstate New York but at Globe Life Park in Arlington, with 48,000 people in attendance. This time he did not share the stage with four other Hall of Fame inductees and their many fans.
This was Rodriguez returning to the ballpark where he established himself as one of the greatest catchers in the history of Major League Baseball, and he was surrounded by a sellout crowd who still revere him as one of the most popular players in Rangers history.

"The amazing thing is there were 48,000 at 6:30 already here," Rodriguez said. "That was good to see."

The Rangers' pregame batting practice was washed out by rain, which returned in the first inning once the game started, causing a 21-minute delay. But the bad weather stayed away for the entire hour of the ceremony, something Rodriguez noted while thanking the Lord.

The ceremonies included Rodriguez's family and select members of the Rangers Hall of Fame. The Rangers also brought back those who wore the No. 7 uniform before and…

<!-comments-button-->